Drain Unblocking
AN Drainage, your local drain unblocking company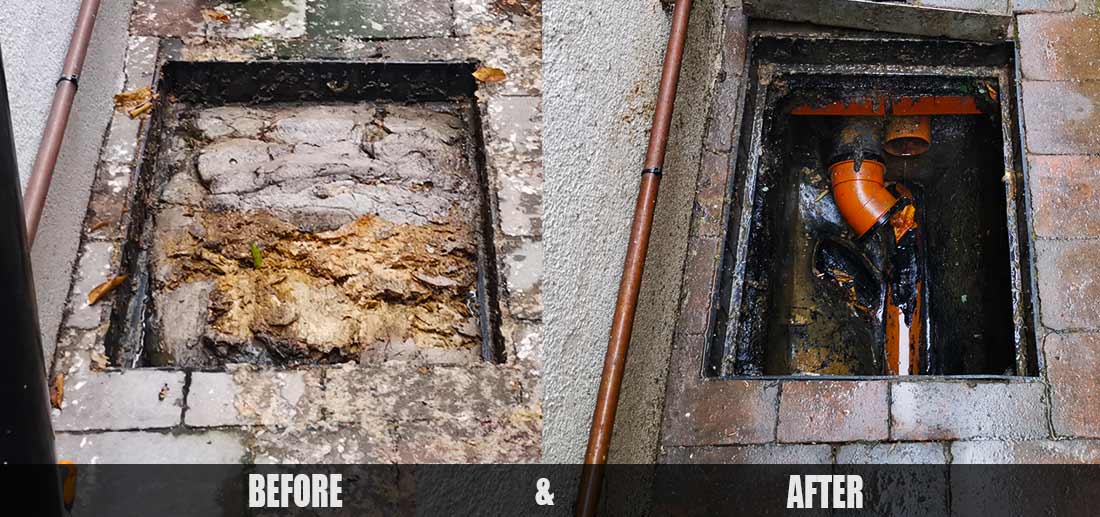 Your solution to drain unblocking
AN Drainage can provide a relatively quick drain unblocking service that typically will be remedied within the hour. Having slow drainage caused by a drain blockage can be bothersome and should be dealt with as soon as possible to prevent further damage and build up. Contact us so that we can help you resolve the problem and provide a drain unblocking solution that will return the natural flow of the water system.

Unclog drains and eliminate unpleasant odours
When it comes to drain blockages, it is generally accompanied by unpleasant smells from rotting food or foul blocking sanitary pipework or drainage wastewater system. AN Drainage can unclog the root cause with ease and eliminate the unpleasant smells and more importantly the drain blockage.
In extreme cases where flooding is occurring on your property grounds, you should have the blockage dealt with immediately as this can cause subsiding and damage to your property.

Symptoms that you have a drain blockage
We are available for emergency call-outs and you should contact us at the earliest if you are having any of the following symptoms.
Slow draining of sinks
A surcharge of water into the sink
Toilets which are overflowing or have water rising
Gurgling noises from the toilet
Manhole explosions, this is where gunk rises to lift the manhole cover off
Collapsed drain, sometimes this may not be visible
Sulphurous smells which indicate trapped rotting elements
Water flooding your property grounds
We provide the following drain unblocking services
High-pressure drain jetting
CCTV investigation
Deep excavation for drain pipe repairs
Drain Relining
How do you unblock an outside drain?
Once the root cause has been identified by various inspection tests and methods of rodding, we will know the best action to take and proceed. In normal circumstances, we will be required to use high-pressure water jetting to force the blockage to break up.
If the drain or connecting pipe to the sewers is collapsed this will need excavation work to fix the damage wastewater way. Resulting in sanitary pipework and underground drainage to be restored.
In rare cases where the manhole cover has been lifted or left off, rodents can enter the drainage systems and could be the cause of a blockage. Likewise, tree roots causing a collapsed wastewater way.
You can be assured that AN Drainage has various ways of unblocking the root cause and can provide other services if needed where alternative solutions are required.
All our workmanship is in accordance with the best code of practice BS 8000.

Am I responsible for clearing blocked drains?
This depends on where the cause of the blockage is. If the blockage is within your property boundaries then the responsibility is usually yours.
If the blockage is located outside your boundaries past the main pathway or road then this is down to the water company that provides your water.
How much does drain unblocking cost?
The average cost for drain unblocking is between £60 – £80 generally speaking, if additional work is required then this would change slightly and our engineers will consult with you before taking any further action. For more information regarding pricing see our rates.